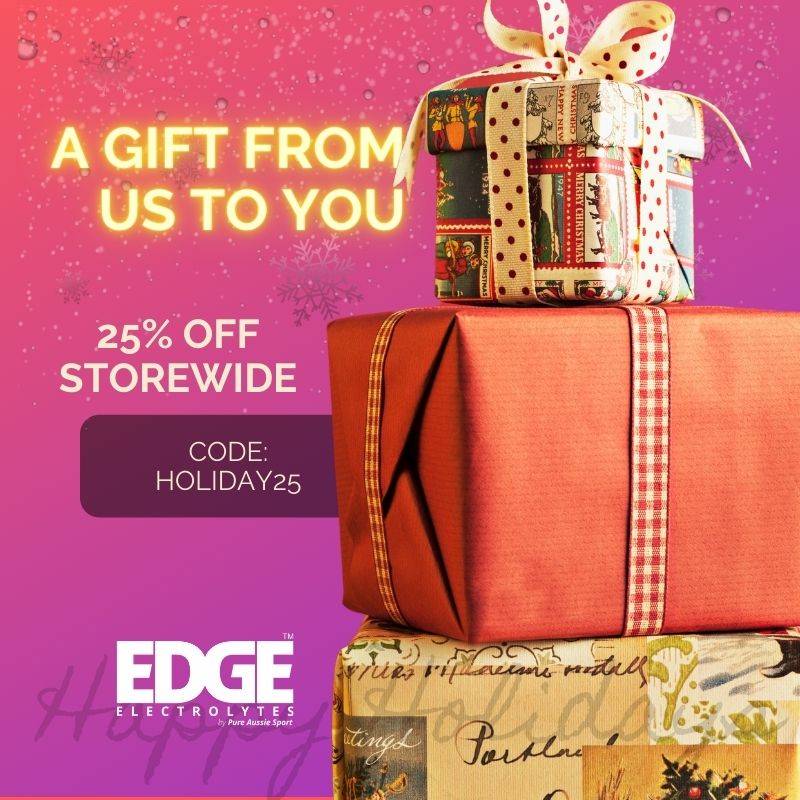 A new era in hydration is here, and it's healthy.
★★★★★
128 Reviews (4.8/5 rating)
OUR FLAVOURS
Real fruit, zero additives.
OUR FLAVOURS
Real fruit, zero additives.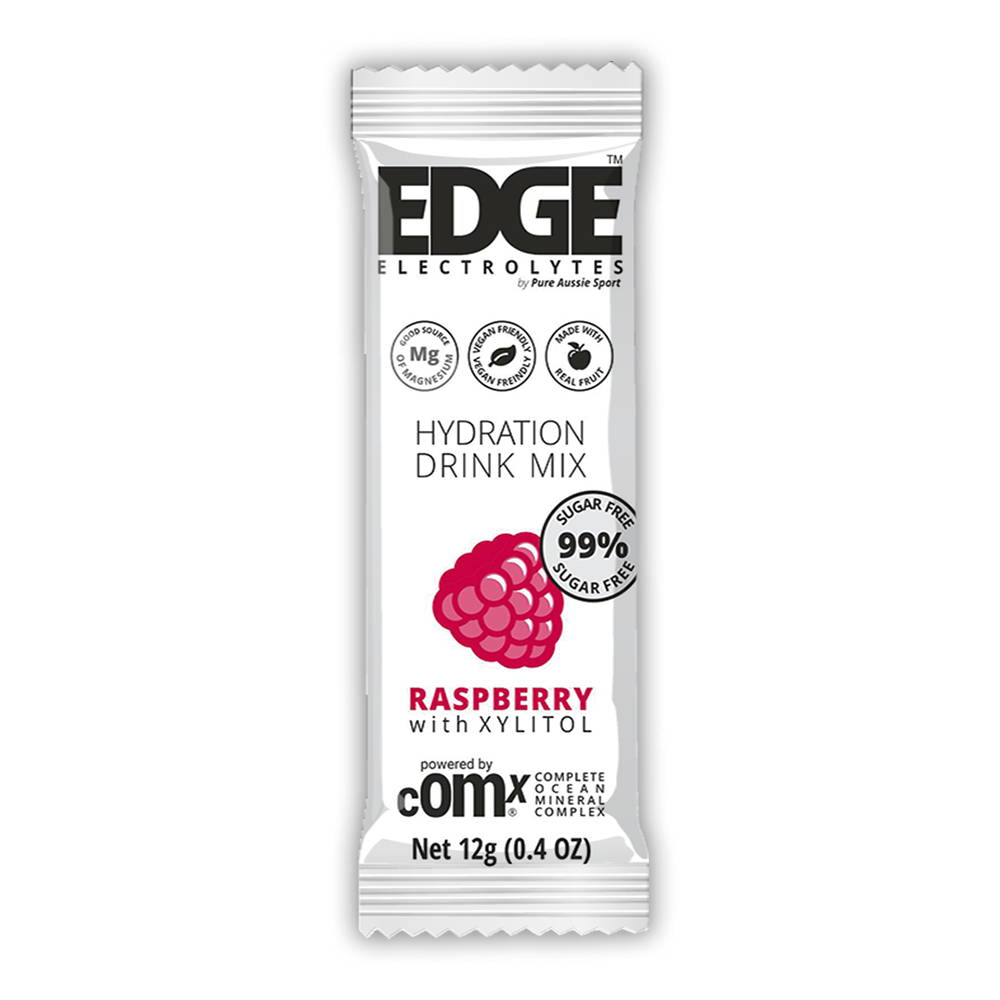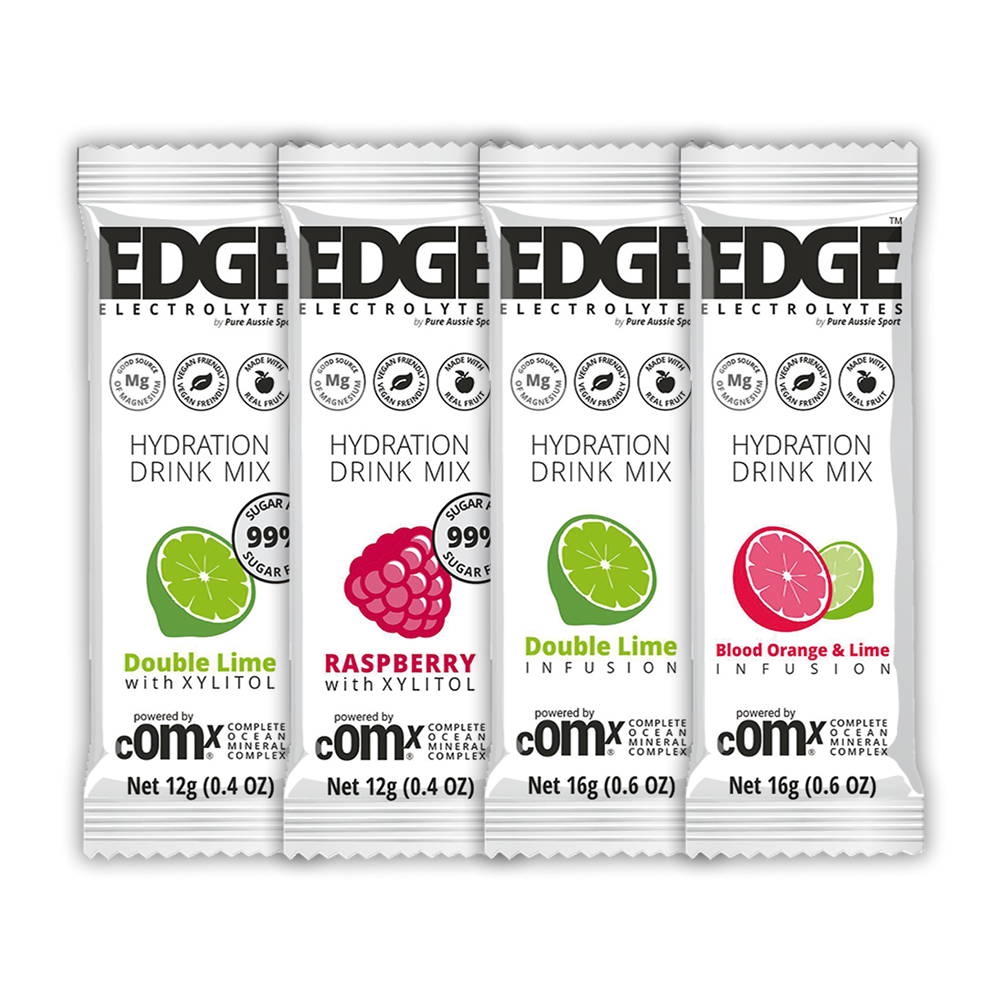 OUR FLAVOURS
Real fruit, zero additives.
HOW IT HELPS
What you'll feel when hydrating the right way.
POWERED BY RAW
OCEAN MINERALS
so that you can power on and not skip a beat
NATURALLY CONCENTRATED HARVESTED AND BALANCED ELECTROLYTES
so that you can be a natural at your game
FORMULATED TO HELP YOUR HYDRATE BETTER
recover quicker and stay razor sharp while you're at it
WHAT SETS EDGE™ APART
When compared to a traditional 'sports drink'.

EDGE™ is Infused with cOMx® Complete Ocean Mineral Complex. EDGE™ Electrolytes is the worlds first hydration product that is made with a single Multi Mineral Complex. It's cutting EDGE.
---
MADE WITH RAW OCEAN MATERIAL

We harvest Natures Electrolyte Solution (Ocean Water) off the Australian Coast because it is complete, balanced and contains over 70 naturally occurring electrolytes.
---

The minerals in our complex easily dissolve back into solution and in their ionic state, the minerals are readily absorbed and rapidly utilized by the body when needed most.
WHY EDGE™ IS BETTER
When compared to a traditional 'sports drink'.
---

EDGE™ Electrolytes has been scientifically formulated to ensure rapid hydration while maintaining fluid and electrolyte balance so that you can perform better and recover quicker.
---
Most sports drinks (even the better ones) only contain a token amount of Magnesium, mostly for labeling rights. With EDGE™ you get 150mg of super bioavailable Mg in every serving.
NATURAL MINERAL NUTRITION

Our unique cOMx® Complete Ocean Mineral Complex is so complete that it goes a long way towards helping you meet your Mineral Nutrition Goals. Rehydrate, Re-mineralize and Reenergize at the same time.
Not only do I not get cramps, but I ride with confidence knowing I won't.

Peter Flanders
I'm a cook by trade and find that I get dehydrated easily and can't seem to drink enough water to hydrate. I now drink one sachet of Edge electrolytes per day and feel better in the mornings….

Katie W
Tastes great, mixes easy and makes it easy to keep drinking.

John H.
I cycle to and from work everyday, a round trip of 120km. I have found that even adding half a sachet to both of my bottles makes a huge difference on how I feel post ride…

Aiden R
I was amazed at how quickly Edge absorbed to replenish my energy stores.

Jamie H
INSIDE EDGE
What's new on the blog.